Ausangate Trek 6 Days Tour The Highest Mountain of Cusco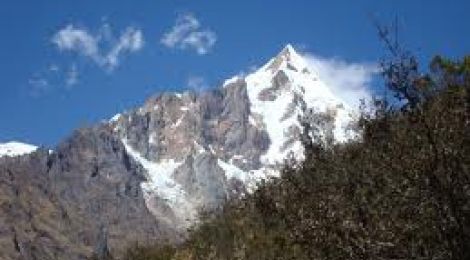 From: 350.00 USD$
| | | |
| --- | --- | --- |
| Locations Visited | : | Ausangate Snow Capped Mountain ( The Highest Mountain of Cusco) |
| Trip Style | : | Trekking Tours |
| Length | : | 6 Days and 5 Nights |
| Frequency | : | Every day |
| Group | : | Min 6 , Max 12 |
| Physical Grading | : | |
Located over the heart oriental Andes, situated in the Cusco south, Ausangate (6.333above sea level) considerate as a Apu or tutelary divinity from country towns of the Peruvian Andean south. We used a track with a part asphalted who is access to this solid, taken the route from Tinki. You need to be in good fitness for this ramble because it could be around seven or twelve days and you suffer heights and temperatures changes too.
The experience as a agency are becoming into a confident company and you always can trust in our services at the same way as local guides. You can see both an Andean spectacular scene and Quechuas villages that continue living as a typical way (developing communal agriculture and raising llamas, alpacas, vicuñas etc).
Day 01: Cusco – Tinqui (3,800m):
We leave Cusco about 09.00 for the 7-hour bus ride to the small village of Tinqui. We pass through beautiful countryside and several traditional villages including Urcos, Cattca and Ocangate, where we will have the opportunity to stop for a while and take some photos. We spend the first night in a small hostal in Tinqui.
Day 02 : Tinqui – Upis (4,400m):
We'll set off on the trek at about 09.00. The first 3 hours, until lunch, will be a great introduction to the magnificent scenery of the Cordillera Vilcanota, with great views of the Ausangate mountain. After lunch it is only another 2 hours trek until we reach the hot springs at Urpis which offer fantastic views of Ausangate at the end of the valley. This is, naturally, a great place to camp for the night.
Day 03: Urpis – Lake Jatun Puqa Q'ocha:
During the 3 hours trek in the morning we will hike the first pass, the Arapa pass (4,850m). From this pass we continue 3½ hours down the valley until we reach the turquoise Lake Jatun Puqa Q'ocha passing the green lake of Puqa Q'ocha on the way. We will set up camp here. From campsite you can climb the small ridge north of the camp to see Lake Vino Q'ocha The views of Ausangate are particularly close up and spectacular. Camping beside Jatun Puqa Q'ocha you may find that you are kept awake at night by the sound of dramatic ice falls into the lake, but do not worry itis quite safe.
Day 04 : Lake Jatun Puqa Q'ocha – Pampacancha:
In the morning we ascend the second pass of Apuchata (4,900m) with the turquoise Laguna Ausangate Q'ocha below. This lake is fed from the melting snow of Ausangate. From the lake we ascend to the Palomani pass (5,200m); the highest point of the trek. From the pass we follow the trail into the valley where we'll rest and have lunch. Another hour of trekking brings us to our campsite at Pampacancha.
Day 05: Pampacancha – Q'omer Q'ocha:
During the morning we'll see the snowy peaks of Tres Picos and Puca Punta. We will continue east through the broad green valley of Pampa Jutunpata and up the Rio Q'ampa valley. After passing through the small community
of Q'ampa we will North west to the last pass of this hike, the Q'ampa pass (5100m). We will see several different colored lakes, the final lake being Q'oma Q'ocha. We will camp beside this beautiful green turquoise lake.
Day 06: Qomer Q'ocha – Pacchanta Cusco:
We'll have an easy days trekking for only about 2½ hours, until we arrive at the small village of Pacchanta. You will have the opportunity to rest, relax in the hot thermal springs for a couple of hours, and even have a well-deserved beer! It's a 3 hours trek back to Tinqui where we'll say goodbye to our arrieros (horsemen) and take the bus back to Cusco, arriving at about 18.00. You'll have just enough time to have a hot shower and a meal.
WHAT IS INCLUDED :
Ausangate Trek Briefing at Hotel or Office * Let us know where are you going to stay in cusco.
Professional Bilingual guides.
Collection from hotel ( we will come to pick you up between 08:45 am to 09:00am )
Bus from Cusco t – Tinki – Cusco
5 breakfast, 5 Lunches, 5 Dinners
5 nights Camping
foam sleeping mattresses note (if you want hire a comfortable air mattresses it also can be hired from us)
cook horseman mules (carry up to 5 kg per person  mules or porters (they just carry cooking stuff and camping equipment )
doble occupancy tents
First Aid kit
Vegetarian Option or  special diet-Free available.
What is  not Included :
First Breakfast , last lunch and dinner .
Entry to hot springs in Pacchanta  (10 soles)
Mineral water (boiled water provided with food but you can buy it along the way )
sleeping  bag ( you can hire from us US$25 )
Walking poles (you can hire from us US$20)
Travel and health insurance.( bring copies with you please) :PERU TRAVEL COMPANY  highly recommend to get an insurance of trip cancellation / interruption insurance to protect your travel investment. Included with your pre-departure package, bring your travel insurance to cover trip cancellation, interruption, baggage loss and delay, emergency medical evacuation insurance and emergency medical expense insurance.
What you need to Take:
Hiking water proof boots ( with ankle protectors )
Trekking poles metal tips are not allowed on the trail
Waterproof jacket or rain poncho
Warm jacket
Sun hat and gloves
T-shirts / shirts
Comfortable hiking zip off trousers
Rain pants
Bathing suit (for hot springs in Aguas Calientes)
Sun protection cream ( factor 35 recommended ) sun is strong
Insect Repellent ( for mosquitos )15 % of deet at least
Water bottle
Toilet paper and wet wipes
Personal medication
Camera and films
Torch with spare batteries (flashlight) we recommend headlights
Emergency money at least 200- 300 ) extra soles.(USD$ 120)
Short pants , Plaster and bandages
Walking poles (with rubber tips) they can also be hired from us (they can be used on the Inca Trail if they have rubber tips)