Huchuyqosqo Trek 2 Days Tour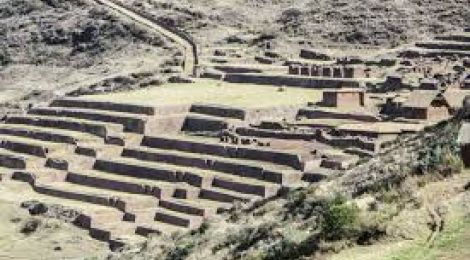 From: 350.00 USD$
Locations Visited

:

Huchuyqosqo and Machupicchu Citadel

Trip Style

:

Alternative inca treks

Length

:

2 days and 1 night

Frequency

:

Every day

Group

:

Min 8 , Max 16

Physical Grading

:

1,2,

3

,4,5
This trek is ideal for those passengers who really want to be far in the middle of nowhere with only nature surrounding them. Huchuy Qosqo (small Cusco) is situated above the Valley of Urubamba and offers spectacular views over the mountain range Cordillera de Vilcanota
DAY 01 : CUSCO – TAUCA -HUCHUYQOSQO PASS – HUCHUYQOSQO – LAMAY  OLLANTAYTAMBO – AGUAS CALIENTES.
You will start driving from your hotel to the small Village of Tauca,(3750m) the beginning of your trek will be on level terrain, and the landscape will be that of typical Andean valleys rich in corn, potatoes, barley, quinoa and other Andean tubers. As you ascend towards your pass at 4050m, the landscape begins to change dramatically to that classic of high Andean savannah or Puna, with scant vegetation, mainly "ichu" or high altitude grass. The views of the Cordillera Vilcabamba peaks are spectacular: Veronica, Pitusiray, Chicon and San Juan snow peaks. Soon after the pass you will start your descent toward the Huchuy Qosqo plains hiking along a path that leads to the Ccauca ravine, where you will be able to see archaeological remains and wild crops, such as tarwi, and a large quantity of cacti. You will walk downhill towards the Leon Punku ravine, where you will find remains of an Inca bridge and trail. This canyon boasts geological formations surrounded by majestic rocks and boulders that direct the river to Huchuy Qosqo at 3650 m. Huchuy Qosqo ("Little Cuzco") is a Noteworthy Inca complex. It boasts very fine stonework in a large Kallanka (rectangular Hall), some residential and defensive quarters and interesting two-story buildings in stone and adobe. Huchuy Qosqo is located on a plateau, surrounded by Inca agricultural terracing and commanding superb views of the Vilcabamba range. Afterwards we'll go down hill to Lamay at 2900m where we'll catch our transport driving to Ollantaytambo. Ollantaytambo is the place where we'll continue by train to Aguas Calientes town. Overnight in hotel.
Meals: Lunch, Dinner.

Accommodation: Hostel.

Maximum Altitude:4,300m/14,061 ft

Minimum Altitude:3,350 m/10,954 ft

Distance Travelled:19 km approx

Approximate Walking Time:6-7 hours / Ascent up: 950 m
DAY 02 :AGUAS CALIENTES – MACHUPICCHU -CUSCO
Early after a good breakfast re-live the history and the mysterious world of the Incas, we take the first bus up at approx 05.30am and arrive at the ruins at 06.15am. This time is still not so crowded so we take advantage of the tranquility of this sacred site ; Guided Tour of Machupicchu. This enigmatic city is explored for Approx 2 hrs and their mysteries and archaeological information will be explained by your expert guide, ( you generally have approx 6 hrs extra free time but depends on train timetables in high season.) Option to climb to the Huayna Picchu mountain ( Please check previously with your guide. Sometimes guided tour is after Huaynapicchu.)
Machu Picchu is a magical, mysterious place that for nearly a century has intrigued archaeologists and visitors alike. Perched atop a steep, emerald green peak 8,000 feet high in the Andes in southern Peru, it is reachable only by a long road that zigzags up the slope from the roaring Urubamba river, or by hiking four days along the challenging Inca Trail. One can imagine the excitement when intrepid Yale professor-explorer Hiram Bingham, led there by local peasants in 1911, first glimpsed the jungle-invaded citadel abandoned by the Incas four centuries earlier.Bingham eagerly surveyed the site over the next five years, clearing away brush and identifying palaces, temples, and a celestial observatory from what is believed to have been a summer palace or ceremonial center for the first Incan emperor, Pachakuteq. Most of its gold and other treasures had been looted around the time of the Spanish conquest, but he unearthed thousands of artifacts and carted them off to New Haven to study. The Incas built their mysterious city here to be closer to the gods. It was placed so high in the clouds, that the conquering Spaniards never found or destroyed it. Visitors to Machu Picchu see well-preserved ruins hidden among the majestic Andes: palaces, baths, temples, tombs, sundials and farming terraces, along with llamas that roam among hundreds of gray granite houses.
Meals: Breackfast

Accommodation: 2 person per room.

Maximum Altitude: 2400m/7872ft

Minimum Altitude: 2100m/6888ft

Distance Travelled: 9 km approx

Approximate Walking Time: 3 – 4 Hours
What  is Included :
Huchuyqosqo Trek  Briefing at Hotel or Office * Let us know where are you going to stay in cusco.

Professional Bilingual guides.

Collection from hotel * from 4:30 am to 5:00 am.

1 breakfast, 1 Lunch ,1 Dinner

1  Hostel Accommodation.

Entrance fee to Machu Picchu • International Student Identity card (ISIC) if applicable. green card.

First Aid kit

Vegetarian Option or  special diet-Free available.
What  is not Included :
Breakfast day 1 and lunch, Dinner 2 Day

Cold Water and Snacks

Hot Spring  in Aguas Calientes (s/10)

Huayna Picchu Mountain (US$10) and Machu Picchu Mountain (US$ 5)

Bus tickets round Trip from Aguas Calientes to Machupicchu.

Travel and health insurance.( bring copies with you please) :PERU TRAVEL COMPANY  highly recommend to get an insurance of trip cancellation / interruption insurance to protect your travel investment. Included with your pre-departure package, bring your travel insurance to cover trip cancellation, interruption, baggage loss and delay, emergency medical evacuation insurance and emergency medical expense insurance.
What you need to Take:
A small Backpack at least 30 lt

Original passport , don't forget to get MACHU PICCHU stamp!!

International Student Identity card (ISIC) if applicafirble. green card if you are student )

Travel Insurance is essential

hiking boots, Sandals or Flip Flops

Water proof jacket, Rain Poncho, T-shirts, Shorts pants ,Comfortable trousers

Sun hat, Sun Block , Sunglasses

Insect repellent 15 % of deet at least – no malaria risk reported

Toilet Paper and wet wipes

Personal Medication

Camera , films, Batteries, flashlight or Headlamp ( it is useful for early mornings )

Plasters and bandages

Sandals Bathing suit for hot springs in Santa Teresa and  Aguas Calientes )

Emergency money at least 200- 300 ) extra soles.(USD$ 120)

Walking poles (with rubber tips) they can also be hired from us (walking poles are not allowed into Machu Picchu Citadel.)