Machu Picchu 2D/1N Tour With Train from Ollantaytambo.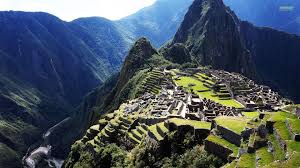 From: 290.00 USD$
Locations Visited

:

Machu Picchu Citadel

Trip Style

:

cultural tours

Length

:

2 Days and 1 Night

Frequency

:

Every day

Group

:

Min 2 , Max 16

Physical Grading

:

1,

2,3,4,5
MACHUPICCHU .- one of the most important places to visit in south america , peru is machu picchu which was discovered 1911 by professor hiram bingham machupicchu in quechua language means 'old peak" is a pre columbian 15th century inca site located 2430 metres (7,970 ft) above sea level machupicchu is located in the Cusco region of peru which is 80 kimetres (50 ml) northwest of cusco .
SHORT DESCRIPTION:
DAY 01 : 
10:00 AM pick up from your hotel in Cusco and transfer from Cusco to the train station of Ollantaytambo (car trip of 1 hour 30 minutes).

12:55 PM Travel by train from Ollantaytambo to Aguas Calientes (2 hours).

Pick up from the train station  to the hotel.

Free day (Optional: Visit the waterfalls of Mandor or thermal baths).

At night you will have a briefing with the guide to visit Machu Picchu.

Spend the night at the hostel.
DAY 2:
AM breakfast at the hotel.

AM Ascent by bus to Machu Picchu Citadel .

AM Sunrise view of Machu Picchu.

Guided tour of the Inca citadel (2 hours aproximatly).

Free time in Machu Picchu (Optional climb the mountain Huayna Picchu or Machu Picchu).

bus down to Aguas calientes 

In the afternoon return by train from Aguas Calientes – Ollantaytambo and then transport by car to Cusco.
Day 1: Cusco – Ollantaytambo – Aguas Calientes.
Our driver will pick you up at 10:00 a.m.  (to be confirmed)  and take you to the train station in Ollamtaytambo (1hour and 30minutes by car) – the train leaves at 1:00p.m. from Ollantaytambo After a 2-hour journey of majestic views you arrive at Aguas Calientes (Hot Springs Town) where you will spend the night. There will be plenty of time to relax if you want to have a hot bath in the natural springs!!!
Day 02: Aguas Calientes – Machu picchu Citadel. 
This day we will start very early to be ready for taking a bus up to the inca citadel of machu picch, after we will have a  walking tour around inca citadel of machu picchu, the guide will explain about the inca history and share everything he knows , the guiding tour takes 2 hours  approximately, then you will have free time to visit and walk by your self, having account the returning train schedule, if you have enough time you can climb the most famous Huayna picchu mountain  or Machu picchu Mountain where you can see the inca citadel at all its explendor then by the afternoon , you can take a bus or walk back down to aguas calientes , to get on  board  touristic train toward  ollantaytambo then you will be pick up in touristic bus back to cusco city .
End of services.
What is Included:
Entrance tickets to visit the citadel of Machu-picchu.

Tourist Train (Round Trip) From Ollantaytambo – Aguas Calientes – Ollantaytambo

Bus Up and Down ( From Aguas Calientes – Machupicchu – Aguas Calientes)

English Speaking Guide in Machupichu ( 02 hours Guided tour)

Tourist Bus  to and From Cusco – Ollantaytambo – Cusco .

01  night Hotel Accommodation ( Aguas Calientes)
What is not Included:
food

hot spring ENTRY ( 20 soles )
What you need to take:
Original Passport (and some copies)

Travel insurance (and some copies)

Medicines and personal use items (contact glasses liquid)

Camera and films

Reading / writing material

Binoculars

Cover for backpacks

Pocket knife.

shirts/t-shirts

Sun hat

Sun block

Sunglasses

Toiletries (biodegradable)

Watch or alarm clock

Water bottle

Rain poncho, plastic bags for your personal stuff to keep dry

Have change in soles.