Machu Picchu Sunrise by van 2 Day Tour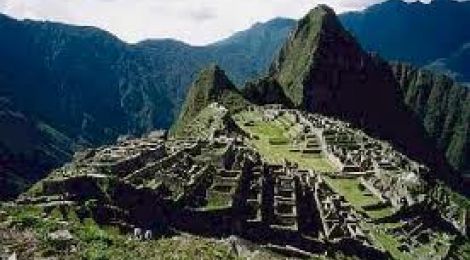 From: 140.00 USD$
Locations Visited

:

Machu Picchu Citadel

Trip Style

:

cultural & treks tours

Length

:

2 Days / 1 Night or 3 Days/2 Nights

Frequency

:

Every day

Group

:

from 2 to 12 People

Physical Grading

:

1,2,

3

,4,5
Machu Picchu SunriseMachu Picchu SunriseMachu Picchu SunriseMachu Picchu Sunrise
DAY 01: We will pick you up from 07:30 to 08:00, The tour will begin with a nice, scenic ride to Ollantaytambo, where we will have a chance to enjoy the beautiful scenery of the areas we take a short break (15 minutes approx) from there we will continue down a long, winding path to "Habra de Malaga", which stands at an altitude of 4,316 metres. from where, we will see some of the most amazing landscapes that Peru has to offer.
After a brief stop, we will begin our descent into the thick jungle, passing through the different micro-climates that combine the paradisiacal landscapes of the majestic snow-capped peaks with the hot, tropical entrance to the rainforest. We will continue along our route until we have reached Alfamayó, where there is a nice, paved road in perfect condition that we can use. We will need to take an unpaved road though, in order to continue on in the direction of Santa Maria, which is located at an altitude of 1575 meters above sea level. We will take a moment to rest here before continuing on to the small pueblo, Santa Teresa, where a delicious lunch will be waiting for us at 02:00 pm approx. There will be a variety of different foods available to suit every taste.
Afterwards, at around 3:00 pm, we will return to the route in the direction of the train station at the nearby Hydroelectric Plant. from here we walk for about 2 hours until Aguas Calientes arriving at 5.30 pm approx. after you will be taken to the designated hostels and hotels. If we have any extra time to use, we can also go to take a relaxing dip in the natural, heated waters of the hot springs. At 8 pm. we will have dinner with the guide who will be taking you to the ancient citadel, Machu Picchu. At that time, he will have a chance to go over the plan for the following day and answer any questions. Overnight.
DAY 02: You will have the option to go up to Machu Picchu by bus or by foot. Breakfast will be served from 5:00 am. The guided tour of the site will begin at 06:30 am and will last for at least 2 hours. Afterwards, you will be able to enjoy some free time until 12:00 pm approx., which is the recommended time to begin returning down the mountain to the hydroelectric. Optional you can take train back to hydroelectric.
Upon our arrival to the hydroelectric plant, we will transfer over from the train to a private van, which will take us to Santa Teresa. There, we will have a one hour break for one last chance to get some food or use the restroom before we undertake the final leg of the ride. We will then proceed back to Cusco, returning down the same road that brought us here. We will arrive to Cusco around 9:00 pm (approx).
NOTE:  you can do this Tour in 3 days add US$ 20 dollars.
What is Included:
Professional Bilingual guides.

Collection from hotel * from 7:30 am to 8:00 am.

1 breakfast, 1 Lunch,1 Dinner ( In local Restaurants)

Hostel Accommodation.

Entrance fee to Machu Picchu • International Student Identity card (ISIC) if applicable. green card.
What is not included:
Breakfast day 1 and lunch, Dinner 1 Day

Cold Water and Snacks

Hot Spring in Aguas Calientes (s/10)

Huayna Picchu Mountain US$10 and Machu Picchu Mountain US$ 5

Bus tickets round Trip from Aguas Calientes to Machupicchu.

Travel and health insurance.( bring copies with you please) :PERU TRAVEL COMPANY  highly recommend to get an insurance of trip cancellation / interruption insurance to protect your travel investment. Included with your pre-departure package, bring your travel insurance to cover trip cancellation, interruption, baggage loss and delay, emergency medical evacuation insurance and emergency medical expense insurance
What you need to Take:
A small Backpack at least 30 lt

Original passport , don't forget to get MACHUPICCHU stamp!!

International Student Identity card (ISIC) if applicable. Green card if you are student )

Travel Insurance is essential

hiking boots, Sandals or Flip Flops

Water proof jacket, Rain Poncho, T-shirts, Shorts pants ,Comfortable trousers

Sun hat, Sun Block , Sunglasses

Insect repellent 15 % of deet at least – no malaria risk reported

Toilet Paper and wet wipes

Personal Medication

Camera , films, Batteries, flashlight or Headlamp ( it is useful for early mornings )

Plasters and bandages

Sandals Bathing suit for hot springs in Santa Teresa and  Aguas Calientes )

Emergency money at least 150-200 ) extra soles.(USD$ 70 )

Walking poles (with rubber tips) they can also be hired from us (walking poles are not allowed into Machu Picchu Citadel .)