Manu Jungle Ecological Cultural 4 Days Tour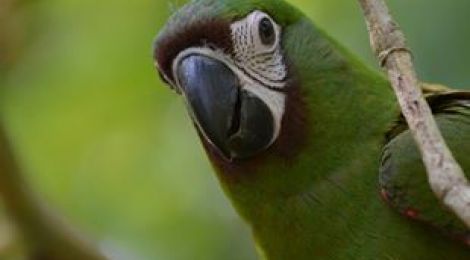 From: 320 USD$
Locations Visited

:

Manu Jungle Cloud Forest

Trip Style

:

jungle trips

Length

:

4 Days and 3 Nights

Frequency

:

Every Day ( from may to december )

Group

:

Min 6, Max 12

Physical Grading

:

1,

2

,3,4.5
Manú National Park (Spanish: Parque Nacional del Manu) is a biosphere reserve located in Madre de Dios and Paucartambo, Cusco. Before becoming an area protected by the Peruvian government, the Manú National Park was conserved thanks to its inaccessibility. The park remains fairly inaccessible by road to this day. In 1977, UNESCO recognised it as a Biosphere Reserve and in 1987, it was pronounced a World Heritage Site. It is the largest National Park in Peru, covering an area of 15,328 km². The Biosphere Reserve includes an additional 2,570 km², and a further 914 km² are included in a "Cultural Zone" (which also is afforded a level of protection), bringing the total area up to 18,811 km².
The park protects several ecological zones ranging from as low as 150 meters above sea level in parts of the Southwest Amazon moist forests to Peruvian Yungas at middle elevations to Central Andean wet puna at altitudes of 4200 meters.Because of this topographical range, it has one of highest levels of biodiversity of any park in the world. Overall, more than 15,000 species of plants are found in Manú, and up to 250 varieties of trees have been found in a single hectare. The reserve is a destination for birdwatchers from all over the world, as it is home to over 1000 species of birds, more than the number of bird species found in the United States and Canada combined. It is also acclaimed as having one of the highest abundances of land vertebrates ever found in Latin American tropical forests
DAY 01: cusco – paucartambo – san pedro logde .
We leave Cusco early in the morning in one of our vehicles. Approximately mid-morning we visit the interesting tombs of Ninamarca, commonly known as "Chullpas". We continue to Paucartambo, a picturesque Spanish colonial town, and then to the Acjanacu pass, which marks the beginning of the Cultural Zone of Manu Biosphere Reserve.  Here, a thick cloak of clouds provides perpetual humidity and makes an ideal habitat for epiphytic plants such as bromeliads. This varied and fascinating world is home of the Cock of the Rock, Spectacled Bear, Orchids, Tree Ferns (one of the oldest living plants),
mosses and lichens. This cloud forest exists between 2,000 and 3,500 m.a.s.l. and at least 50% of the plant species found here are endemic to this region. Overnight in our "Orquídeas de San Pedro Lodge".
Day 02: san pedro – pilcopata –  atalaya port – erika lodge .
Today we wake up very early to observe the Cock of the Rock (Rupicola peruviana), Peru's national bird from a platform. The male birds are a vibrant reddish orange, and as many as several dozen come together for an exhibition of a mating ritual dance in a place called Lek. The males display their crest, showing off and posturing for the females. The females, fewer in number, watch to select the most suitable males. After breakfast we continue in our vehicle down the narrow road between waterfalls and canyons toward the town of Pilcopata  and then to Atalaya Port. here we board our covered, outboard motor boat and head down the Alto Madre de Dios River for approximately 15 minutes toward our private reserve of "Erika" a comfortable / rustic lodge owned also by manu jungle cloud  forest  where we will hike through the interesting trail system that this transitional area between high and low jungle offers. Overnight at the lodge.
DAY 03: erika lodge – machuwasi –
Erika Lodge is located in a transition zone between high and low jungle ( 600 m.a.s.l. to 1,150 m.a.s.l), encompassing different habitats. This altitude range explains the high diversity of wildlife found around this lodge, so immediately after breakfast, we will start walking near the riverbanks, during the hike our guide will talk about insects, medicinal plants, trees, reptiles, mammals, etc. This afternoon we board our boat, and after five minutes, we will walk for another 30 minutes approximately though a very nice trail to observe and talk about the interesting flora fond such as sensitive plants,
heliconias, fruit plantations, etc. until we arrive to Machuwasi Lake where with the help of a telescope we can observe great egrets, tucanets, carpenters, Keskadees, cardinals, etc. Short night walk to observe American bullfrogs, horned frogs, tree frogs and an incredible
variety of insects.
DAY 04: atalaya port – cusco city .
This day we will get up very early to board our boat again for only five minutes down river to our Parrot clay Lick called "Collpa" on the riverbanks, where many species of parrots such as the blue headed parrot, white-eyed parakeet, supplements to their diet of seeds and fruits. Immediately we continue to Atalaya Port where the bus will drive us back to Cusco city, arriving late in the evening.
WHAT IS INCLUDED :
Private transport van and boat

Rubber boots

All camping equipment

Qualified bilingual native guide with own equipment

Mineral water

First aid kit

3 meals per day

Cook

Entrance to the accommodation
WHAT IS NOT INCLUDED :
The breakfast and mineral water, only for the

first day, some kind of drinks such as beers or sodas, tips and the last dinner.
WHAT YOU NEED TO TAKE :
Sleeping bag

Rain coat or rain poncho

Repellent with a minimum of 15 % deet

Binocular

Camera with extra batteries

Flash Light with extra batteries

Sun lotion

Pocket Money

Daypack

Water bottle

Sun hat

Sandals

Toilet paper

Dark clothes
Best time to visit the manu jungle  Amazon
Although it is generally easier to travel to the Peruvian Amazon during the dry season, there is very little variation in temperature throughout the year, so the best time to travel is whenever it suits your schedule best. It rains all year round so make sure you bring a rain jacket or poncho and perhaps waterproof trousers no matter when you travel.
During the dry season, generally June to September, sudden friajes (cold fronts) bring rain and cold weather to Tambopata / Madre de Dios, especially in July, so it pays to be prepared for the worst. Temperatures can drop from 32°C (90°F) to 10°C (50°F) overnight.  However, there are fewer mosquitoes and that can make the experience more comfortable.
The jungle experiences its wettest months in the period of December through May, but even then the rain rarely falls for more than a few hours at a time. However, many people prefer to visit during the wet season due to the higher water levels of jungle rivers