Overview
The Sacred Valley of the Incas, in the Peruvian Andes, is composed by numerous rivers that descend forravine and small valleys, possesses numerous Archaeological Centers and Indigenous Villages.
This valley was very estimated by the Incas due to his(her,your) special geographical and climatic qualities. It was one of the principal points of production for the wealth of his(her,your) lands and place where the best grain of maize takes place in Peru
.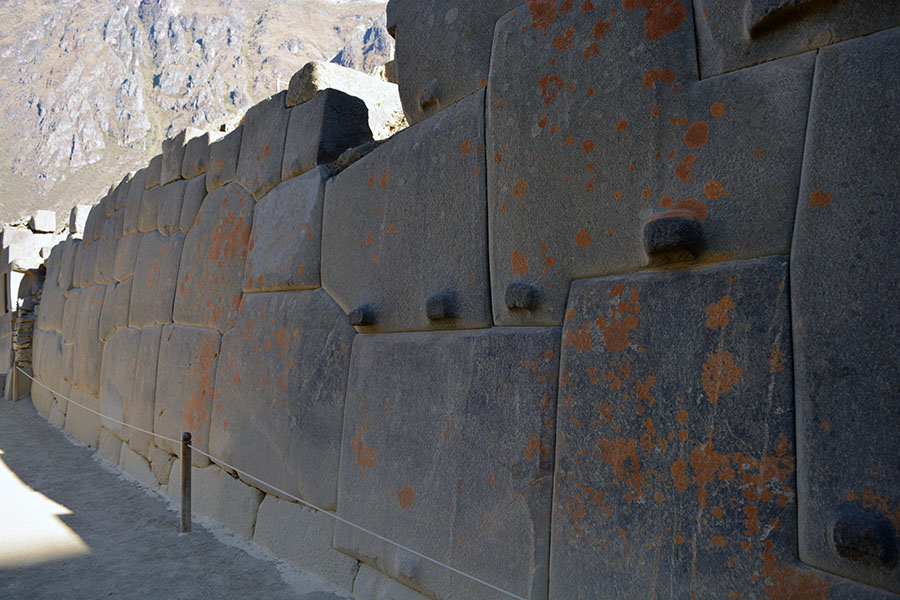 Locations Visited

:

sacred valley of the incas & cusco

Trip Style

:

Cultural

Length

:

Half day

Frequency

:

Every Day

Group

:

Min 8, Max 20

Physical Grading

:

1

,2,3,4,5
Tour Itinerary 
Excursion Sacred Valley of Cusco 
Departure time 08:00 am
Ends time 19:00 pm
THE  PISAC  MARKET
Is a must-see for those visiting the Cuzco region. Every day, the streets fill to overflowing with artisans selling their goods and tourists from all over the world buying them. Sunday is the best and busiest day to visit by far. Villagers from miles around pack up their llamas and donkeys in the early hours of the morning in order to arrive and set up stalls where they sell vegetables and other produce. Even if you're not a shopper, the market is worth a visit. It's a great place to take photos and people-watch. Many of the cafés around the market have second-story balconies providing good views of the commotion below. The quality of the goods can be a little sketchy, and, if you're looking to spend a lot of money on any one item, you're better off in a fine gallery or store in Cuzco or Lima. But prices are low (though higher than in the Cusco markets) and it is a great place to buy memorable souvenirs for friends back home.
P'ISAQ ARCHAEOLOGICAL SITE
is one of the most important archaeological region. Possibly its name comes from a very common type of Bird in this area known as "p'isaqa." Some scholars suggest that the pre-Columbian city was in the form of a "p'isaqa" representing the local faun. Today there are a colonial Town named P'isaq.
in the Inca City there is a famous Local Market ,full of crafts and local products.
OLLANTAYTAMBO
The archaeological complex of Ollantaytambo was a strategic military, religious and agricultural center. The architectural scene is exceptional in its the size, style and originality of its buildings. For the Quechua language, the name comes from the word
Ollanta (which is the name of an Inca captain, whose story was saved as an oral tradition, and written as a drama of Antonio Valdez Urubamba priest in mid-eighteenth century) Also a Spanish derivation of the word tampu (Tambo)Quechua, which means
"City that offers accommodation, food and comfort to passengers."
Agricultural activity in this area benefited from the presence of the Patacancha creek, where there are large terraces that currently are damaged and abandoned.
CHINCHERO
The typical Chinchero is a Inca city, the conquerors wanted to "civilize" and establish their culture, but never succeeded, because they fully resisted. Today you can see this resistance in its inhabitants, as they inhabit the Inca constructions almost intact, in the same place where their ancestors lived and formed the largest and most prosperous civilization in America.
the Rainbow City is located 28 km. northwest of the Cusco city, over 3,762 meters, at an intermediate location between the highlands and warm valley, surrounded by snow-capped Salkantay, Veronica and Soray. The view from here is awesome. Chinchero was chosen by the Inca Tupac Yupanqui to establish his residence
At 19:00pm aprox, We'll arrive in Cusco, transfer close to the Cusco Main Square. 
Inclusions :
 Guide

 Tourist bus to and from
Exclusions :
 Entrance fees to all touristic attractions

 Food
Recomendations :
Original Student card

You only need to carry a small day pack

 Water to drink ,Camera, Waterproof jacket or rain poncho, Warm jacket

Sun hat , Comfortable hiking zip off trouser

Basic toiletries, Hat or cap for the sun, essential

Sunscream with sun protection

 Sun protection cream ( factor 35 recommended ) sun is strong.