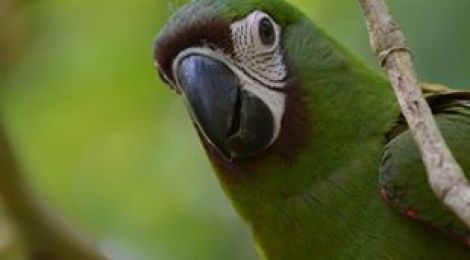 From: 220.00 USD$
Locations Visited

:

Puerto Maldonado Rain Forest 

Trip Style

:

jungle trips

Length

:

3 Days and 2 Nights

Frequency

:

Every day

Group

:

Min 2 , Max 16

Physical Grading

:

1

,2,3,4,5
Tambopata is a river, a national reserve and a province in Madre de Dios state, southeastern Peru. It harbors some of the most biodiverse rainforest in the country (and possibly the entire Amazon basin), huge protected areas, and is home to several thousand people. Remote, wild, but still easily accessible, this contrasting combination has helped it to become one of the global hotspots for ecotourism.
You get a hint of why Tambopata is such a wild area just before you land at the Puerto Maldonado airport. At the end of a quick flight to Tambopata from Lima or Cuzco, a sprawling carpet of jade green comes into view and stretches to the horizon. There are a few farms, a couple of roads, and the city of Puerto Maldonado is visible but these are still dwarfed by the sea of Amazon rainforest that marches into the distance. Meandering, coffee-colored rivers weave their way through the green. Massive, old growth Ceibas and other rainforest giants emerge from a 90 foot high canopy. Hidden beneath the trees are troops of monkeys, toucans, brilliantly colored macaws, and even jaguars. You never know what you are going to encounter in the rainforests of Tambopata but that view from the plane promises adventure and a once in a lifetime experience.
Day 01. Monkey Island 
Transfer to the port of Madre de Dios River where the boat for an hour cruise will lead us to our hostel (Monte Amazon Lodge) Welcome meeting with a delicious typical fruit juice, take time to settle into our rooms. After a rest, you will have an introduction a walk for two hours in the rain forest, guided by skilled and experienced local guides who will take you through our trails and you can see some trees that may have more than five hundred years, so you can see some animals like toucans, orioles, trogons, macaws, monkeys, snakes, butterflies, etc.. You will have the opportunity to experience the magic of our forest that is adjacent to the Tambopata National Reserve (278,000 hectares protected). After lunch, we will go to the monkey island, located in front of our lodge across the Madre de Dios River and we look for the family of capuchin monkeys that live on this island, return to the lodge In the evening we will go for white alligators, the Madre de Dios river with flashlights on sandbars and we can also see the Capybara the largest rodent in the world weighing up to 60 kilos, back to the lodge, dinner and rest.
Day 02:Sandoval Lake
After breakfast walk 3 km Amidst the dense tropical jungle and head towards the lake Sandoval (habitat of Piranhas) one of the largest in the Tambopata National Reserve, and sail in paddle canoe monkeys and appreciate great variety of birds and different species (shansho cormorant Jacanas, puma heron, vultures, howler monkey, monkey monk, black capuchin, tamarins and sloths). Maybe we will meet with the family of giant otters (almost two meters long) which is endangered and registered the largest alligators over 4 feet long, return to the lodge to enjoy a typical lunch and afternoon enjoy the extraordinary spectacle of the sunset over the Madre de Dios River. Dinner and rest.
Day 03.Monte Amazon Lodge
5:30 a.m. in the morning a short walk through the canopy walk-way, about 40 meters high, allowing us to have a panoramic view of the Madre de Dios River and allow us to observe different species of birds, including toucans , trogons, macaws, tanagers, orioles, etc..
Breakfast and return to the city, transfer to airport or bus station.
What is Included:
Nature and bilingual native guide

lodges (Monte Amazon Lodge)

Meals (normal and vegetarian option)

Transportation

First aid kit
what is not included :
Consumption bar (alcoholic beverages)

entrance to the Tambopata National Reserve. $ 12 tips.
What You Need to Take :
Sun cream

100% waterproof rain wear

Sandals

personal itims

hiking shoes

shirts

pants

repellent

Flashlights

Binoculars

Sun glasses

Plastic bag

Towel swimming suit

Day pack

Camera and film with extra batteries

One bottle of water for the first day